Unilever Global Health & Beauty had a requirement to position in-aisle and secondary display units into pharmacy channels in Asia and Africa. Working with the project management team I created multiple scamps and hand rendered concepts to demonstrate the display and merchandising space for their Pepsodent tootpaste range.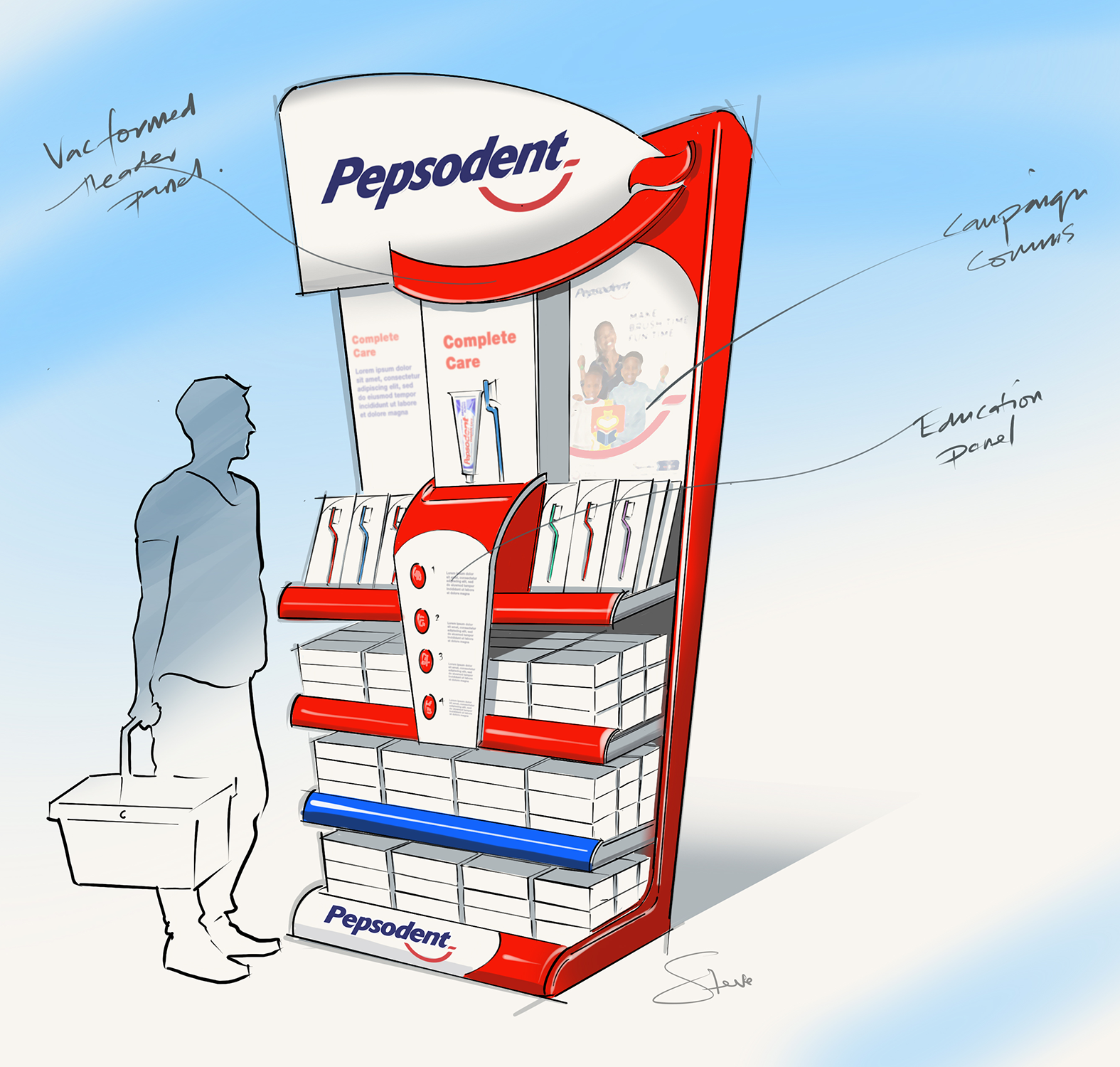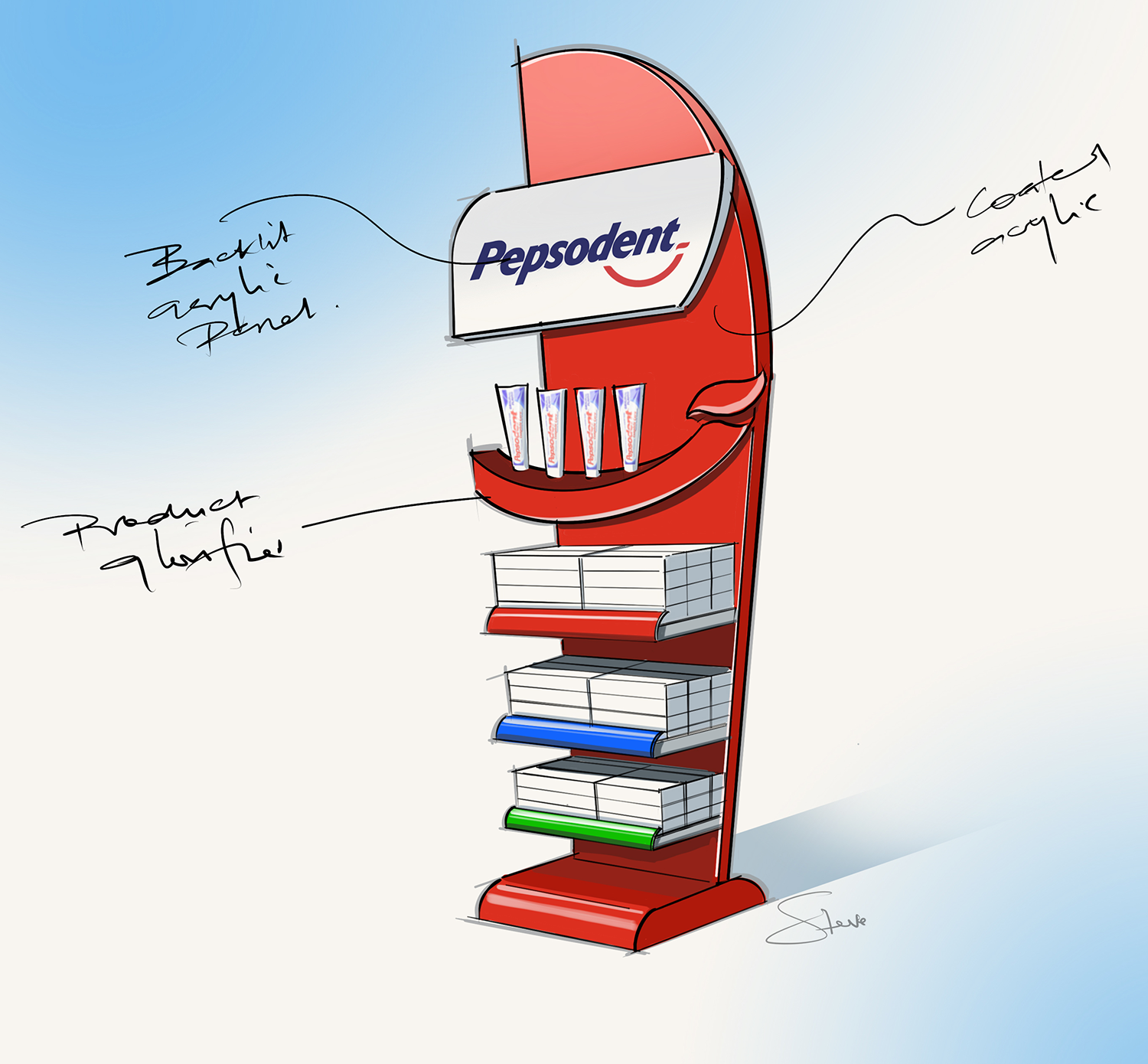 Working with the wider 3D CAD team we delivered hi-resolution visualisations throughout the approval process prior to delivery of CAD drawings, artwork and technical specifications.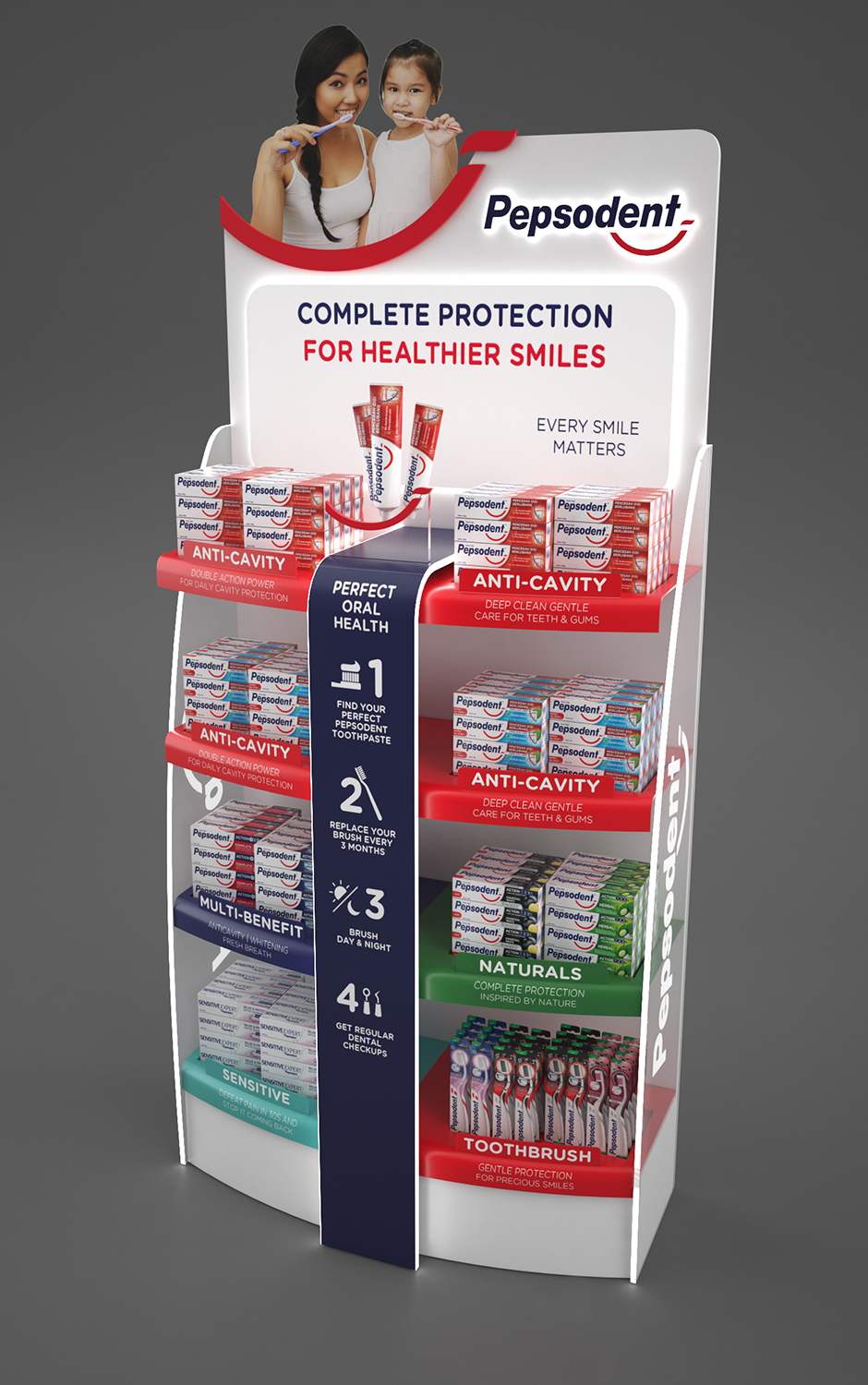 In addition to concept creation and design for in-store activation and POS, I have designed and storyboarded multiple explainer videos for the Unilever global shopper team. The example below is a short training animation targeting retailers in the India and S.E Asia markets.